No longer referred to as "fanny pack", but instead, the belt bag, hip pack, waist pack, waist pouch, etc., is now my new favorite accessory. I tried so hard to avoid the dreaded fanny pack that I totally overlooked the cool fanny pack alternatives. The belt bag (there are so many names, we'll just call it belt bag for now) is my fashionable bag savior (cue - Angels singing).
A little history so you can fully appreciate my joy for the belt bag. Pre-Mama I was running around town with my fashionable clutches, wristlets and totes, I was in the fashion industry after all... Fast forward to becoming a Mama, my bag of choice- ENORMOUS diaper bag, not very fashionable. Hop to the "potty trained daughter" stage- One day,in my desperation to go back to my fashionable purse days, I dug out my Coach wristlet and went to the park. I leaned in to catch my daughter as she came swooshing down the slide, and I bopped her on the head (not very hard of course) with my wristlet... After the 3rd time this happened, I decided it was time to put the wristlet back in my closet.... Giant step forward to "Mama of a kindergartner" stage- At this point I'm feeling good, because I'm starting to use my very fashionable cross body purse. I was out with my daughter, and she fell while riding her bike. I bent down to help her up and... yup, I bopped her with my cross body purse. The cross body purse went back to the closet.
Present Day- Walking around town, toting a bag that, lets say is not very suitable to house my sweet Prada wallet... and I see it- The Belt Bag!!! (This is when the angels started singing in my head). I immediately ran in the store and bought my Michael Kors Belt Bag (pictured below).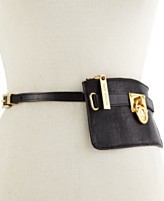 MICHAEL Michael Kors Belt, Lock Charm Belt Bag- macys.com
Prepping to blog about my amazing find, I stopped to view the Tory Burch Spring 2014 show at New York Fashion Week (streaming live) and what do I see?? A BELT BAG!!! (pictured below). I shrieked, I danced and I dubbed myself the coolest, most fashionable Mama.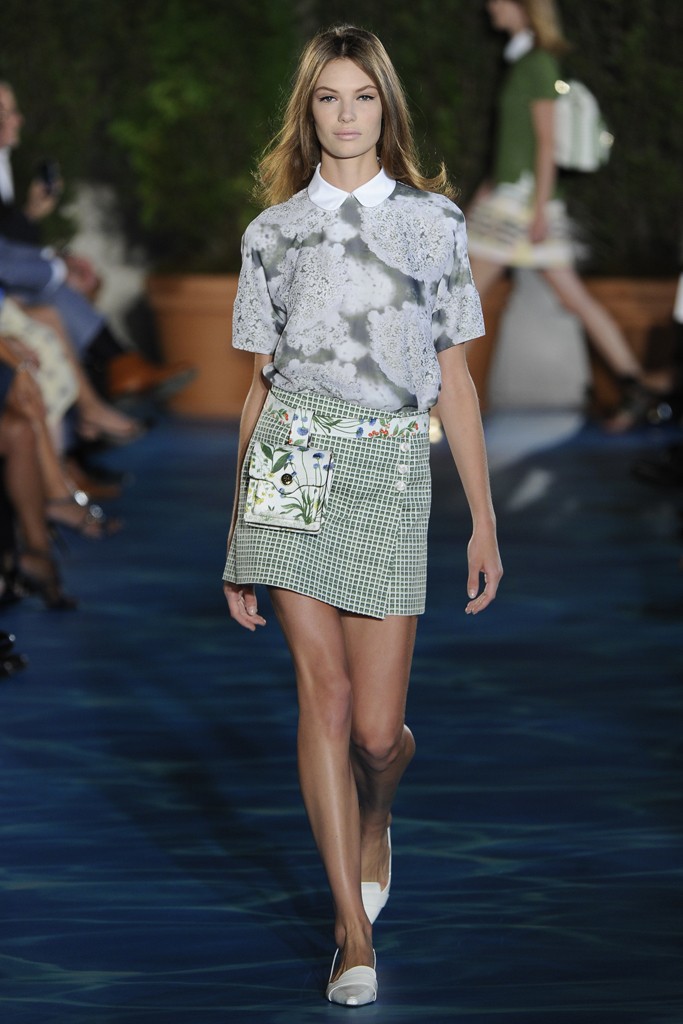 Tory Burch- Spring 2014 Fashion Show (NY Fashion Week)
I think belt bags are great for so many reasons- 1) Uber fashionable- I can wear it without having to lose my sense of style ; 2) You can wear the belt bag with anything!! A dress, a suit to work, jeans, anything! 3) Perfect for Mamas- Three words- Hands Free Bag ; 4) Perfect for non-Mamas- Three words- Hands Free Bag... However, wear your belt bag with caution. They are best used for small items like your license, a couple of credit cards, some cash and quite possibly your phone. Do not over stuff the belt bag, once you do, it won't look pretty... There are various sizes and price points available in belt bags. Find the one that best suites your needs and start parading around your cool "fanny pack". Oh, I've been eying this prAna one as well :)
Prana The Little Seed Hip Pack- zappos.com